Burtis Chiropractic Center Reviews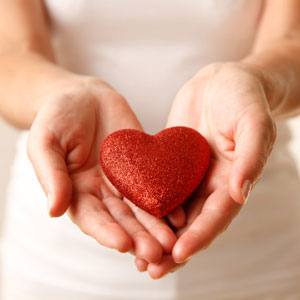 What Our Fairmont Patients Say
At Burtis Chiropractic Center we love when patients share with us their feedback and comments after chiropractic care. Please read our patient testimonials below to see what other people have achieved through their tailored treatment plans with us.
Share your stories too! Click here to send us your feedback so that we can help to spread the word about the benefits of natural Burtis Chiropractic Center care.
For more information, or to schedule an appointment contact us today.
---
I am Grateful
I appreciate how thorough Dr Burtis was. He explained where the issue was and what was causing it rather than just fixing the problem. The facility was very clean and well kept which is a good first impression. I am grateful I chose to take my issue to this office.
I am glad I saw Dr. Burtis speak about his nutrition and supplements for optimum wellness. That is what made me choose him. I trust his knowledge because of our common denominator of preventing re-occuring cancer. I am thankful to have him here in Fairmont, it's nice to have a specialist right here in town."
S.J.
Beyond the Expectations
Talking with Dr Burtis I can tell he is piecing together ways to help get me to be my best self. Beyond the expectations that I have for my visit. I'm looking forward to more visits to help get me on the best track I can be on. The staff there is also very polite, and helpful and didn't seem to mind a few jokes.
Very Helpful
Loved them from the moment I called them. Very helpful and nice over the phone and even better in person. Helped keep me calm through my whole visit and explained every question I had. The atmosphere had me leaving with a smile on my face and happy the rest of the day. Look forward to seeing them more and will refer others.
Thorough
The staff made me feel very welcome and the doctor was excellent at his profession. He did a very thorough job and listened very well.
Very welcoming place!
The whole team is very friendly! Very welcoming place! Love how Dr. Burtis explains EVERYTHING! Even so we the patience can best understand it!
And so we share the story of Dakotah…
Dakotah actually first came to our office with his mom. She had migraines and they were getting better and better. One day she asked if we could do anything for constipation, as her little two-year-old boy Dakotah had a very bad case. Before I could start to answer, a loud scream came out of my waiting room. I excused myself to go, but she said "Oh, don't worry, that's just Dakotah, trying to have a B.M." Wow! I offered to put him on a course of care and had her bring him in.
Into the adjusting room walked the cutest little boy, walking on his knees. I said "Hello, Dakotah," but he did not answer. "He doesn't speak," his mom said. "He has cerebral palsy, and he hasn't spoken or walked on his feet since he was born." That explained the walking on the knees. I found a number of bad subluxations, and began to adjust them.
As we continued to correct him, the constipation improved. One day I was adjusting his grandma (she had brought him in along with her) and he walked in the room. I was surprised and said to his grandma, "I thought he couldn't walk on his feet?" "He couldn't," she replied. "Until you started to adjust him." WOW! I was thrilled to see the body's healing power at work through chiropractic. But we weren't done.
A couple weeks later, he was back with grandma. He walked in the room and looked out the window. He pointed at something and said "doggie". This time I just stopped. I asked again, "I thought he couldn't talk?" "He never did," she again replied. "Until he started seeing you." Dakotah still walks and talks just fine.
I encourage you to read this story again, and give it to someone else. Someone you know (perhaps you) needs healing in their life. Chiropractic may be their best and only hope. We don't just "pop backs," we restore life and turn the power back on. If you want the scientific explanation wait until I have a few hours. Until then, live it to the fullest!
Restoring Balance
A lot of people still think chiropractic is just for low back pain. Many times it takes a personal experience of having some condition clear up to understand just how far-reaching the effect of chiropractic can be. For Joan, it was restoring balance.
Joan had come in for some neck pain and headaches. She had tried medicine and other chiropractors. She still experienced sharp headaches and a painful neck that made it hard to function normally. As she moved around for her exam, I noticed she kept holding on to whatever she could. When I asked about that she told me that she had an inner ear infection; her doctor had told her that. When I asked how long it had been, she replied, "Something like six months". Inner ear infections don't last six months. Unfortunately, anyone with dizziness is usually told they have an inner ear infection.
I explained to Joan that subluxations (bone out of place causing nerve interference) can disrupt the normal coordination of eyes, inner ears, and brain. This coordination is so vital for good nerve communication and good balance. We began to correct her neck subluxations which were causing her headaches. As the subluxations were corrected, her balance returned. She held on less and less, and stood straighter and taller.
She tells her friends that I cured her inner ear infection. She tells me that I gave her back her confidence to move. I told her I moved the bone and God did the healing. And now her life has balance again.
Bedwetting: A Big Change!
Working with kids is one of the greatest joys I have. Kids respond better, mostly because their stress levels aren't as high. They are also easier to adjust and have less muscle spasm, less scar tissue, and less adhesions. They tend to listen better, too.
I recently had the opportunity to take care of a young boy who was a bed wetter. He was eleven years old and had been dry occasionally, but for the most part had "accidents" all the time. I explained how chiropractic can help with
bedwetting
(improving the reflexes to "hold it"), and that it helps create a healthier nervous system so they can wake up easier at night. I also informed them of the side effects of the drugs he was taking, (they weren't told there were any side effects….. EXCUSE ME… ALL DRUGS HAVE SIDE EFFECTS!!)
After the first adjustment, he was dry for six whole days! Not because he had a pinched nerve we un-pinched, but because we removed interference to his nervous system. He had a few more wet nights, but after completing his course of care, he has been dry for almost three months now. His mother now brings him in for follow up care; not because we fixed his bedwetting, but because his nervous system is now healthier, and you can't put a price on that! She became a patient too, and she feels more energy and less stress as well!
Bedwettting: Dry Nights… Great Mornings!
I want to share this story to show you the joy that can take place behind the healing. It is a story of a little boy who hated nights, because bedtime meant waking up to a wet bed, embarrassment, and another failure.
Timmy was five years old and should have moved past nighttime accidents long ago. But he hadn't. His parents knew it, his siblings knew it, and most of all, and he knew it. They tried everything… going to the bathroom right before bed, waking him up in the middle of the night, bed alarms, everything. The medication they tried did not help and had very unpleasant side effects. They finally came here as a last resort. Timmy's mom had been a patient, but only for a low back problem, and only until the pain went away.
"But Timmy has no back pain," she had started out. "How can his back be a part of his bedwetting problem?" I explained how the nervous system controls everything, and that a subluxation (bone out of place with the one above and below causing nerve interference) would disrupt the normal reflexes. And those subluxations themselves can be present with no pain or symptoms.
I got the feeling she didn't quite understand, but she agreed to "Give us a try." I told her that we would need at least two weeks of care before we knew if it would work. She agreed, and the very first night he was dry!! But that was the last night for two weeks. Timmy's mom was ready to give up, but not Timmy. At his insistence, she followed through for the first two weeks as I said. Finally, about thirteen nights in, he was dry again. And he has been dry ever since. That part is great, but the best part to me is seeing how Timmy stands taller, holds himself a little better, and has more joy.
Bladder Sciatica
Here is a story from another chiropractor's office that is a good example of one of those "surprise" experiences, where you go to a chiropractor for one thing and see a second unexpected miracle occur.
"I've been fighting sciatica pain for about a year and half. In April 2006, I had returned from a five month international trip that had exacerbated the pain. My first action was to visit my physician who referred me to a neurosurgeon. The operative word being 'surgeon', consequently surgery was recommended to repair the herniated disk.
Having no peace with the recommended surgery I was looking for alternatives. That's when I decided to try chiropractic.
My symptoms were this: the nerve running through my buttock and down my right leg was burning and causing my calf and toes to be numb, sitting was not an option, and I couldn't stand still without severe pain. Driving was becoming very difficult. And probably the worst and most embarrassing was incontinence had become a serious issue.
It has been 90 days since I started chiropractic treatment and I am delighted to report my progress. I used to arrive for treatment often in tears because of the pain, but not anymore! The intensity of the pain is relieved; I went to the movies today and sat through the whole movie! And best of all the incontinence is a thing of the past!
I'm not completely without pain yet, but the healing process is moving forward with such strides that being pain free is within reach. Surgery is touted to be a 'quick fix' to get out of pain, but there are no guarantees that it will always be the fix they promise. The path of adjustments, traction, supplements, good diet, exercise, prayer and hope may take a little longer in time, but the results will be longer lasting!"
What is the miracle you are ready for? What are you waiting for?
---
Burtis Chiropractic Center Reviews | (507) 235-5551